TikTok's mania outlasted Instagram's reverse video trend, which vanished more quickly. It never gained as much traction among consumers as Snapchat's reverse function.
Reversing is a feature on Snapchat. You may use it to capture a video, reverse the audio and video with the three reverse arrows (), and then share it on Instagram.
Similar reverse audio functionality was previously available on Instagram, but it was eliminated.
However, there are alternatives that don't need a Snapchat account.
Playing word games on Instagram where players take turns recording a phrase pronounced backward can keep you entertained for hours. It's a music producer prank that has gained popularity on social media.
Continue reading to learn a new strategy you can add to your Instagram toolbox to impress your followers and boost interaction.
both for music videos and your own audio files. Keep this guide close by because many song videos that are played backward and circulated on social media around Halloween.
Some sounds can definitely be eerie.
Reversing audio on Instagram
Instagram doesn't have an audio reverse function. You can download videos using third-party programmed, alter the clip so that the music plays backward, download, and then post the remix to your Instagram account. This may be done with free audio editing tools like Ezgif, InShot, Audacity, or any online MP3 reverser.
Understanding Audio Reversal and the Technologies
Back masking is the phrase for reversing audio.
Screenwriters for horror films have long utilized it as a creative tool, as have well-known bands like The Beatles, who made back masking popular in 1966.
John Lennon recorded messages in reverse throughout the entirety of the album "Revolver" after listening to the song "Rain" backward and deciding he liked it.
It was done back then using cassette decks and tape recorders. Nowadays, anyone can backmask without knowledge using simple point-and-click audio editing tools.
The procedure outlined below explains how to generate your own back masked audio tracks to post and share on Instagram in addition to how to reverse audio on Instagram videos.
A note on policies for Instagram, ALL social media platforms, and content creator's copyright
Downloading Instagram videos to reverse the audio is a step in this method.
This is purely for entertainment purposes.
Even then, you should always request the author's consent before downloading any content.
According to Instagram's Terms of Service, they do not assert ownership. The copyright belongs to content creators because they are the owners. Instagram is not.
Instagram does not place any restrictions on what can be done with privately shared content.
Only publicly shared videos should be used, only with permission of the creator, and always for entertainment purposes only. Not for commercial gain.
How to download videos from Instagram to edit the audio file
This assumes that downloading the video is necessary. Skip this step if you wish to reverse the audio on a video you created.
There is no native download option available on Instagram. You are limited to saving videos to your account. not in your smartphone's camera roll.
Remember that the privacy of users should be protected. On Instagram, you typically need to reverse audio when someone you follow has published a strange video that needs to be decoded in order to play it backward.
You can safely presume that someone has given you permission to download the video if they have mentioned that you must reverse the audio. In Instagram videos, there is no other method to reverse the audio.
Igram.io is a useful service for Instagram video downloads.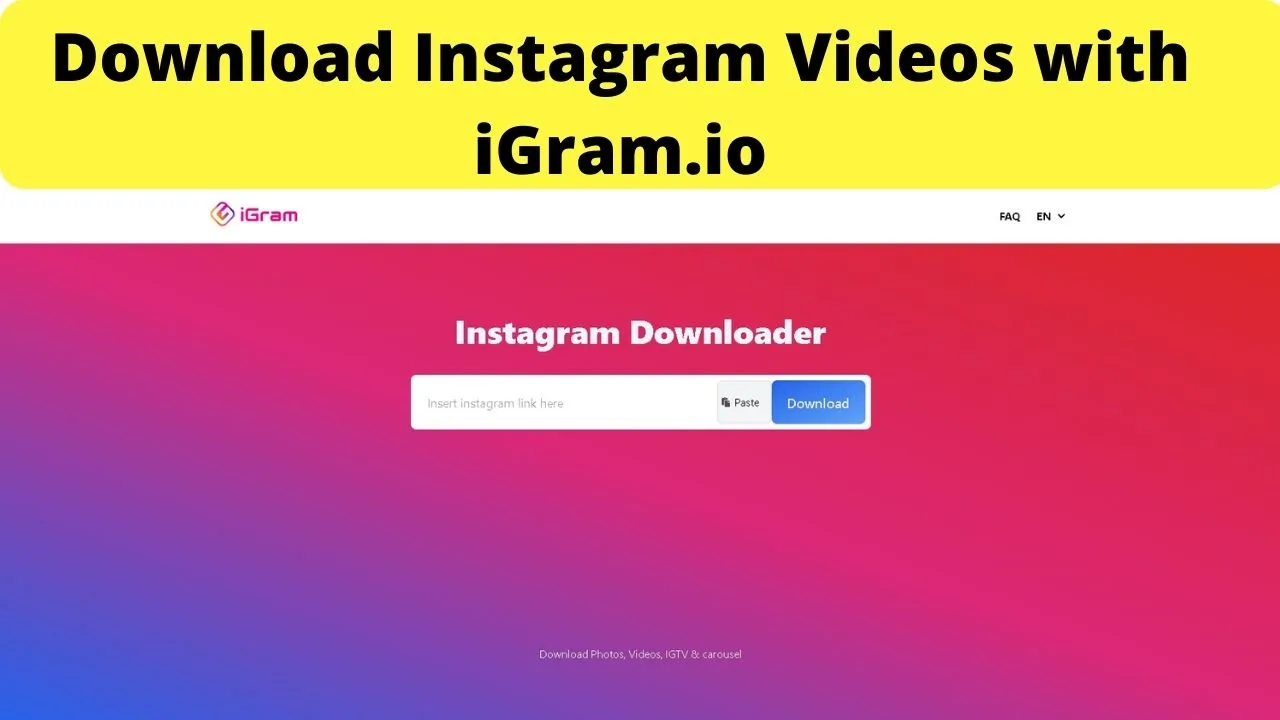 In your browser
Take note of the Instagram video's URL.
Embedding it in Igram.io
Press "download"
In the Instagram app:
Tap the top-right trio of vertical dots.
Choose "link." The video link will be added to your clipboard as a result.
Enter the link on the website (igram.io), then click the download button.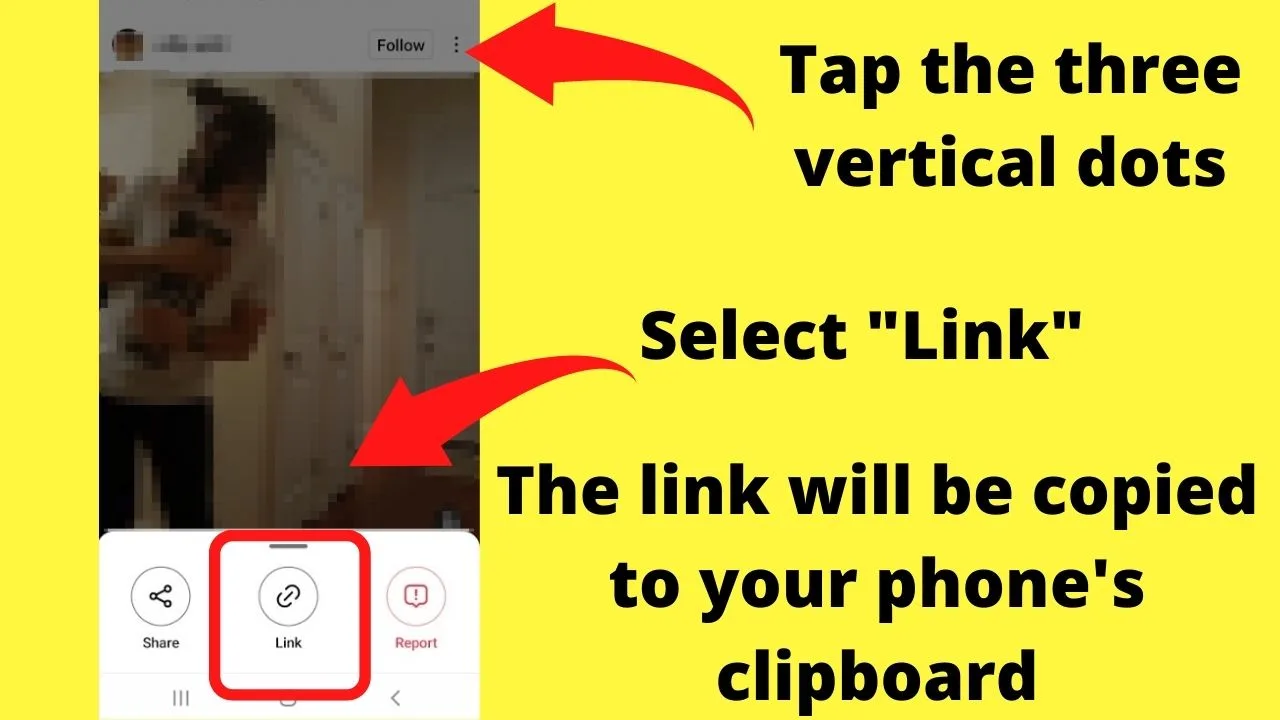 Your device will save the video.
Reverse the audio (and video) with Ezgif or the InShot App
Ezgif.com offers a lot more than just Gifs. Within the reverse video option, it features a reverse sound feature.
Go to ezgif.com/reverse-video on your smartphone or laptop's browser to view the reverse video.
Select a file by clicking the button.
the video that was downloaded in the earlier stage is uploaded.
To upload a video, press or touch the button.
A menu with sound settings appears below the video after it has been uploaded.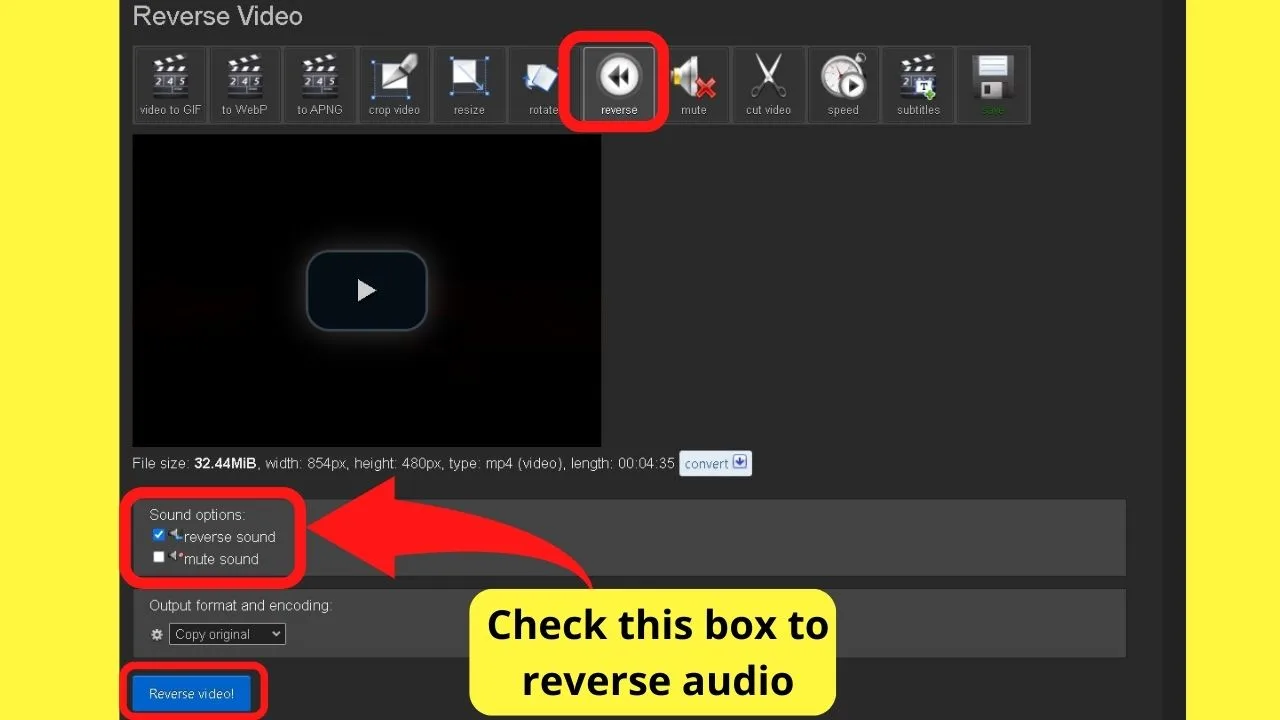 Choose "reverse sound" from the menu.
Next, select "Reverse Video" by clicking or tapping.
When it's prepared, click on the bottom-most trio of vertical dots.
choose "download" in the bottom-right corner of the video.
Install the InShot app or another "reverse audio" software as an option.
Instructions to reverse audio using the InShot app (Android and iPhone)
Pick the movie from your collection.
Press the checkmark in the green.
To view the available video editing choices, swipe left. Choose "reverse"
Store the flipped video
The audio and video are inverted with this option. Assign a memorable name to your altered file so you can easily identify which one to upload and publish on Instagram.
Reverse audio from an MP3 file
You can use online audio reversal tools to create your own reverse audio tracks, such as voiceovers to add to a video that plays the sound in reverse.
One such tool is Audiotrimmer.com's online MP3 reverser. (https://audiotrimmer.com/online-mp3-reverser/)
Simply upload the MP3 track, select "reverse it," and then download the audio file to get started. As a result, your audio will play backward.
Reverse audio with Audacity
A free and open-source audio programme is called Audacity. It is compatible with Linux, macOS, and Windows.
To make this happen…
Go to https://www.audacityteam.org/
Download the version for your system
After installation, pick "open" from the file menu.
Use CTRL + A to select all of the MP3 file's audio in reverse order. 4.
Select "Effects" from the menu.
Choose "Reverse."
The Audacity audio software also allows you to reverse only specific segments of your audio.
This is useful if you only want to publish a portion of a video to Instagram and ask your followers to guess a word or phrase that was played backward.
No of your level of technical expertise, backmasking is a breeze using the tools available online (or in the app stores).
Simply record a video (MP4 file) or voiceover (MP3 file), edit it with audio or video editing software to reverse the audio, and then download the remix to share on Instagram. If you are looking for more hacks related to Instagram then you can also read about steps to change the region on Instagram. If you want to keep track of your Instagram and want to see who shared your Instagram post so you can also keep a record of that too.
FAQs