On the international stage, Xiaomi has launched its latest affordable flagship smartphone, the Xiaomi 12T series. It features some big upgrades over the previous model, in terms of performance as well as imaging. Techpotamus has done complete research on Xiaomi 12T and 12T pro to provide wise information about these two devices.
There are two models introduced in this series namely Xiaomi 12T and Xiaomi 12T Pro. Both devices use similar body designs, but different processor chips and camera lenses.
Specifications of Xiaomi 12T Pro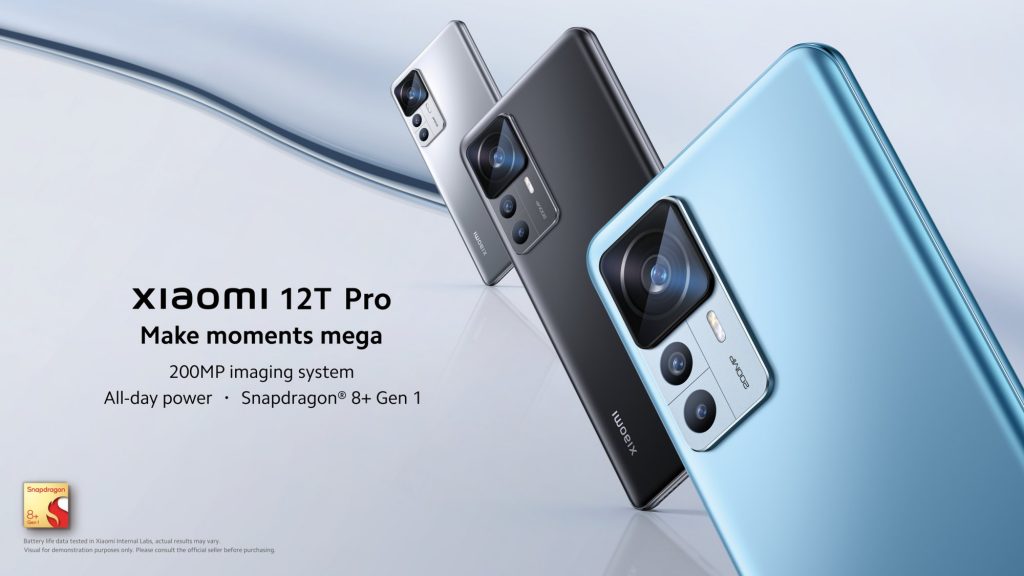 This more powerful version uses today's best chip, Snapdragon 8+ Gen 1 4nm. This performance is further enhanced by matching LPDDR5 RAM up to 12GB and UFS 3.1 storage up to 256GB. Corning Gorilla Glass 5 is installed on the front, while the back uses anti-glare glass.
Xiaomi equips this phone with CrystalRes AMOLED DotDisplay display. It is said to be able to produce sharper and clearer images. The screen measures 6.67-inches, with a slightly higher resolution than Full HD (2712×1220), as well as an adaptive refresh rate from 30Hz to 120Hz. Now the fingerprint scanner is built into the screen, no longer on the power button.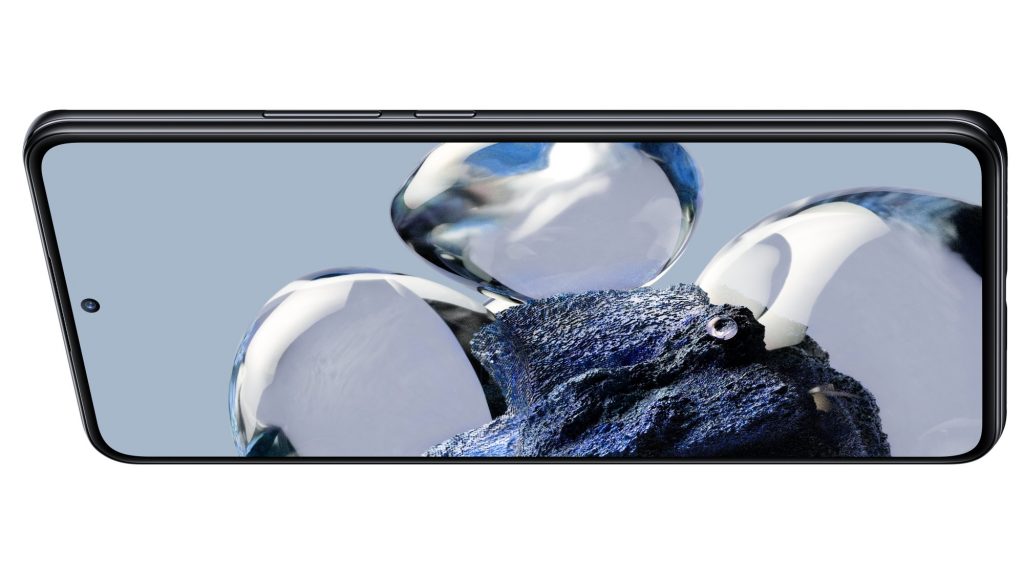 However, the brightness of this screen is seen to be lower than most other flagships. Only up to 500 nits normal brightness and 900 nits maximum brightness. In addition, it also supports Dolby Vision and HDR10+ for more vibrant display colors.
The most interesting thing to talk about in the Xiaomi 12T Pro is the camera. It is equipped with a 200MP F1.69 main camera, one of the first in a smartphone. The camera uses a 1/1.22-inch Samsung ISOCELL HP1 sensor. It also supports OIS optical image stabilization, and is capable of combining up to 16-in-1 close-up pixels to 2.56-micron-sized pixels. Xiaomi also introduced Xiaomi ProCut and Xiaomi ProFocus imaging technology.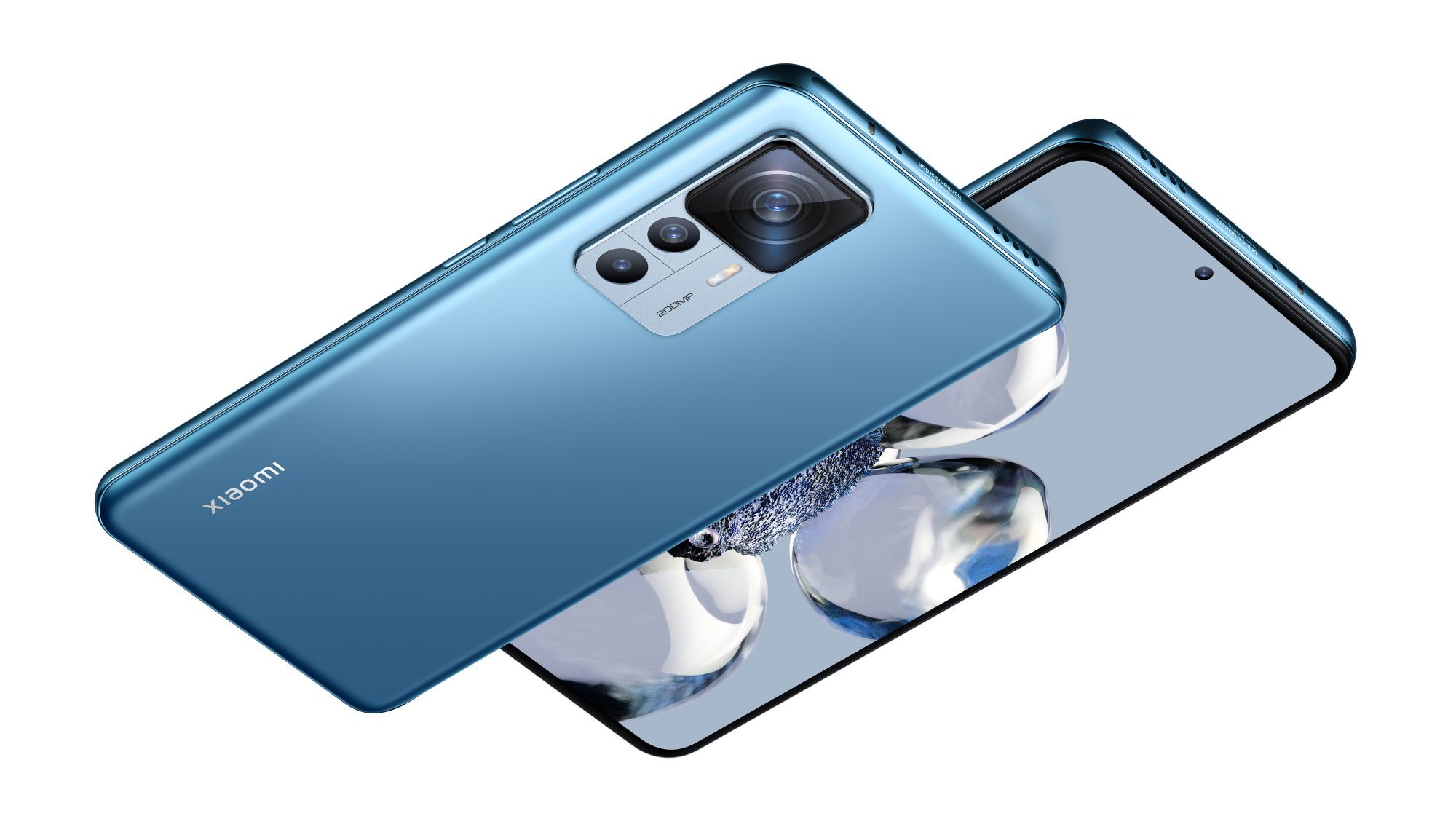 The other two cameras on the back are an 8MP F2.2 ultra-wide camera and a 2MP F2.4 macro camera. Still no telephoto camera. The front camera is 20MP F2.24, placed in a small hole on the forehead of the screen. Looking for an amazing camera like Xiaomi 12T Pro then you should also read the iPhone 14 Pro camera review because it has also amazing camera results.
The sound system is managed by two stereo speakers and tuned by Harman Kardon. It also supports the Dolby Atmos sound system. As usual, there is no audio jack on this phone.
The energy source remains unchanged. Xiaomi 12T Pro has a 5,000mAh battery inside and supports 120W fast charging, capable of fully charging in just 19 minutes. Still haven't upgraded to 200W. Fortunately, the 120W charging head and cable are still provided in the box.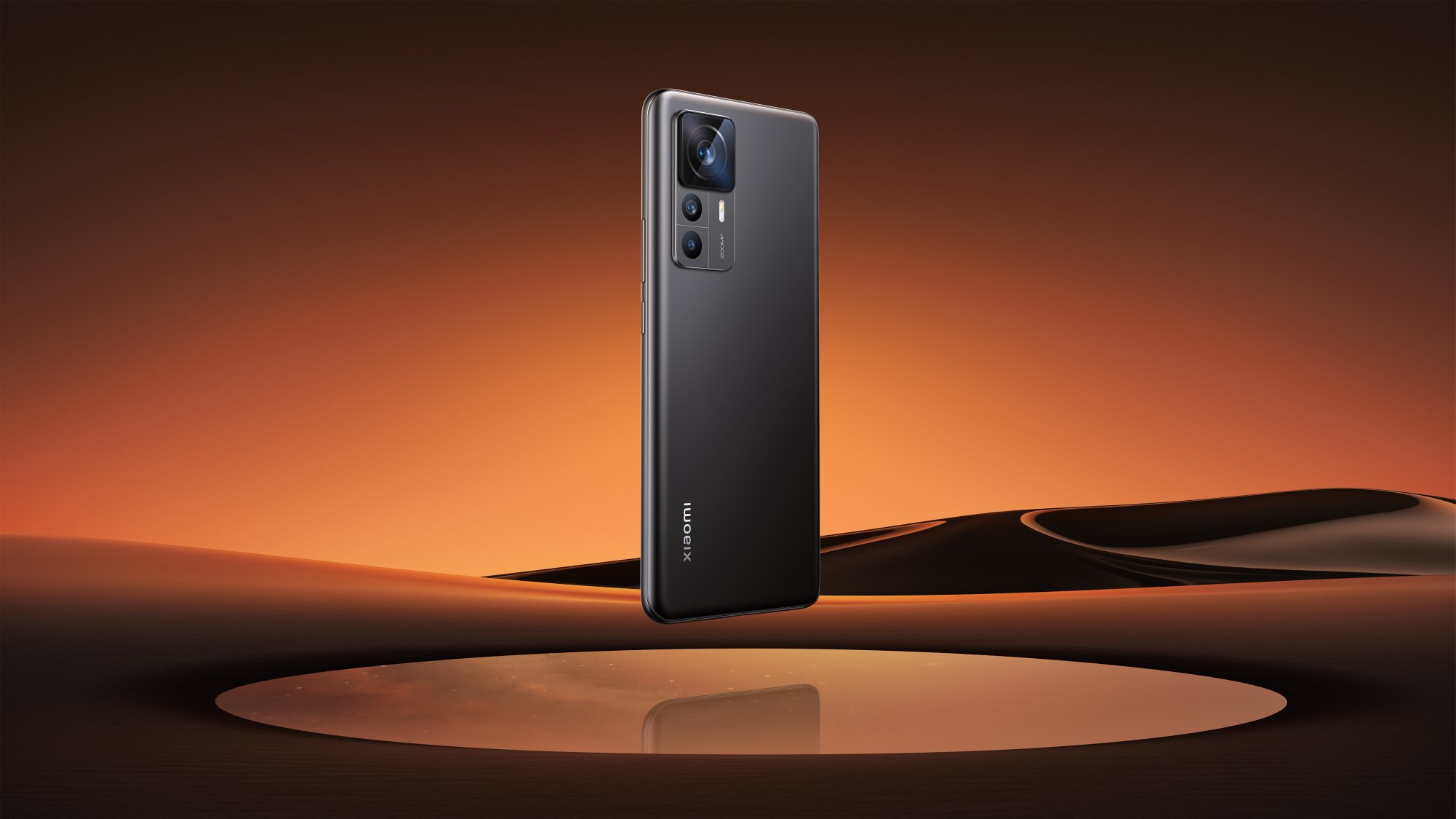 Xiaomi 12T Pro is available in three color options namely black, silver and blue. The MIUI 13 operating system is used, based on Android 12.
Specifications of Xiaomi 12T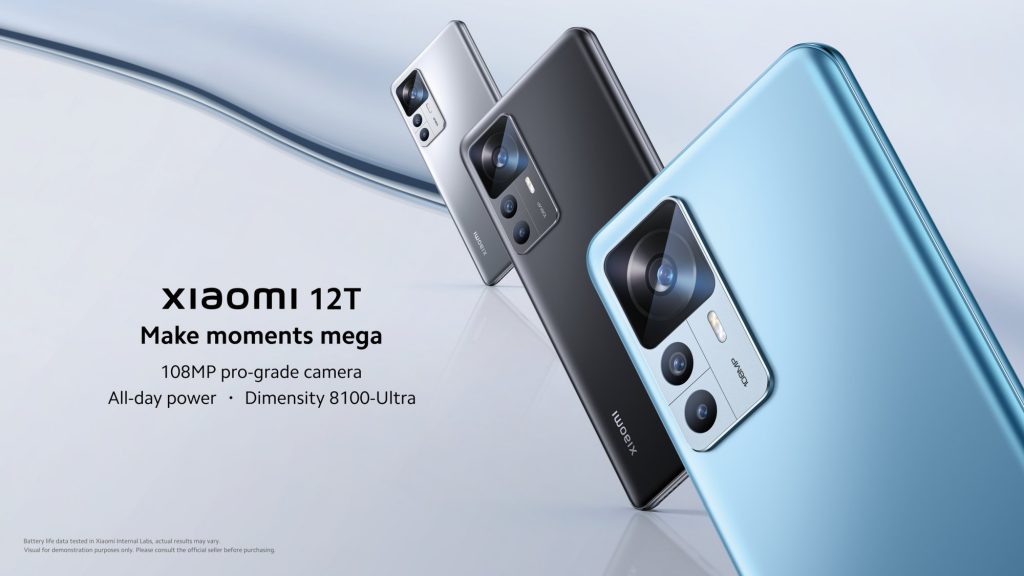 The first difference on the lower, Xiaomi 12T is its processor power. It uses the Mediatek Dimensity 8100-Ultra 5nm chip, Mediatek's best chip. A similar match is given which is 8GB LPDDR5 RAM and UFS 3.1 storage up to 256GB.
The screen is slightly different, still equipped with a 6.67-inch CrystalRes AMOLED DotDisplay, 2712×1220 resolution and adaptive refresh rate 30Hz up to 120Hz. Brightness levels are also similar, 500 nits normal and 900 nits maximum.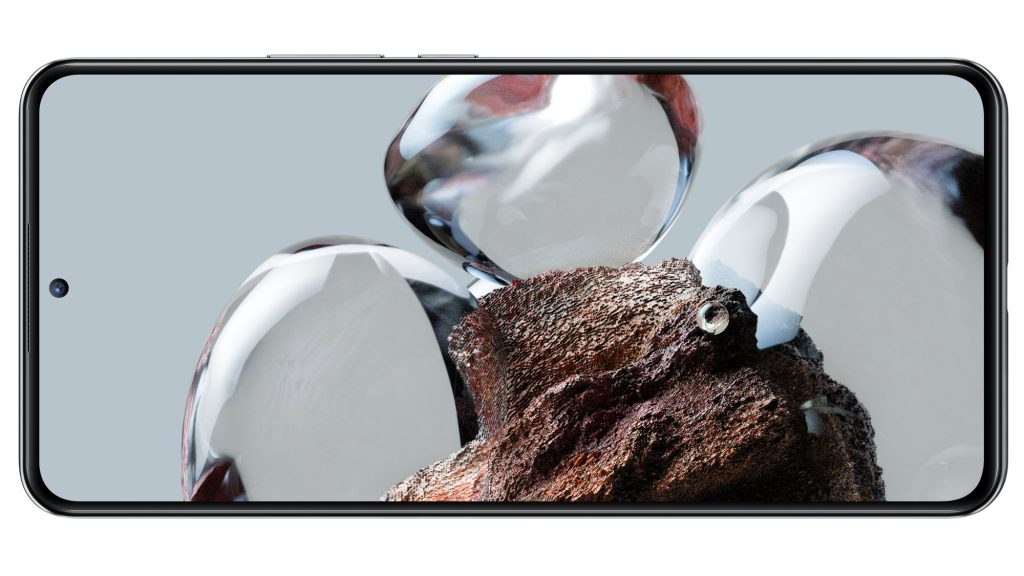 But there is no Dolby Vision support on the Xiaomi 12T screen, only HDR10+. A fingerprint scanner is also present in the screen.
Next, the Xiaomi 12T only uses a 108MP F1.7 camera as the main camera. This camera uses a Samsung ISOCELL HM6 sensor with a 1/1.67-inch sensor size, and has OIS. There is no Xiaomi ProCut and Xiaomi ProFocus technology in this camera.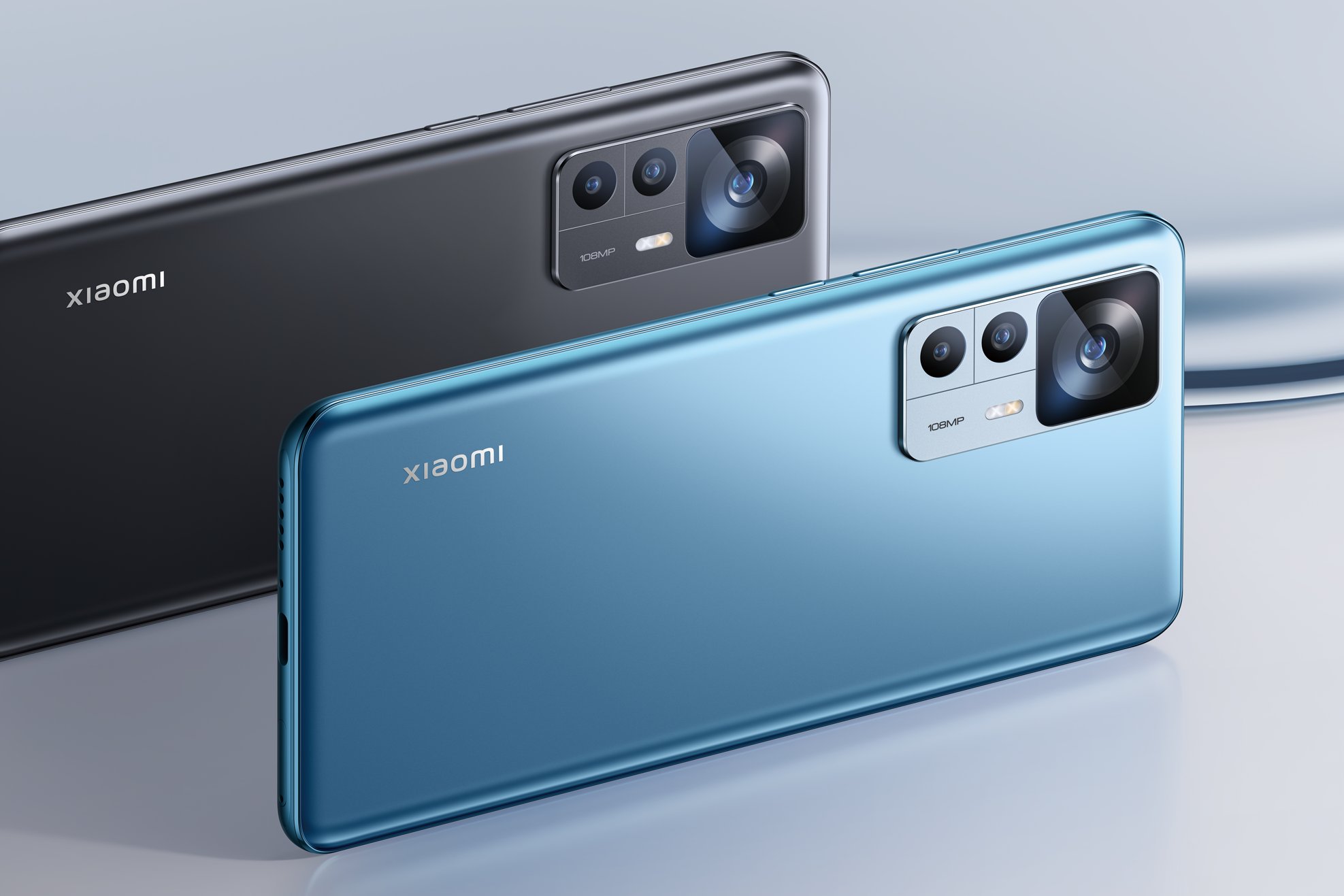 The rest of the cameras are similar, with an 8MP F2.2 ultra-wide camera and a 2MP F2.4 macro camera on the back, as well as a 20MP hole-punch camera on the front.
A two-speaker stereo sound system is also present on the Xiaomi 12T, supporting Dolby Atmos but without the Harman Kardon label on it.
A similar 5,000mAh battery resides inside, supporting similar 120W fast charging. The charging head and cable are provided in the box.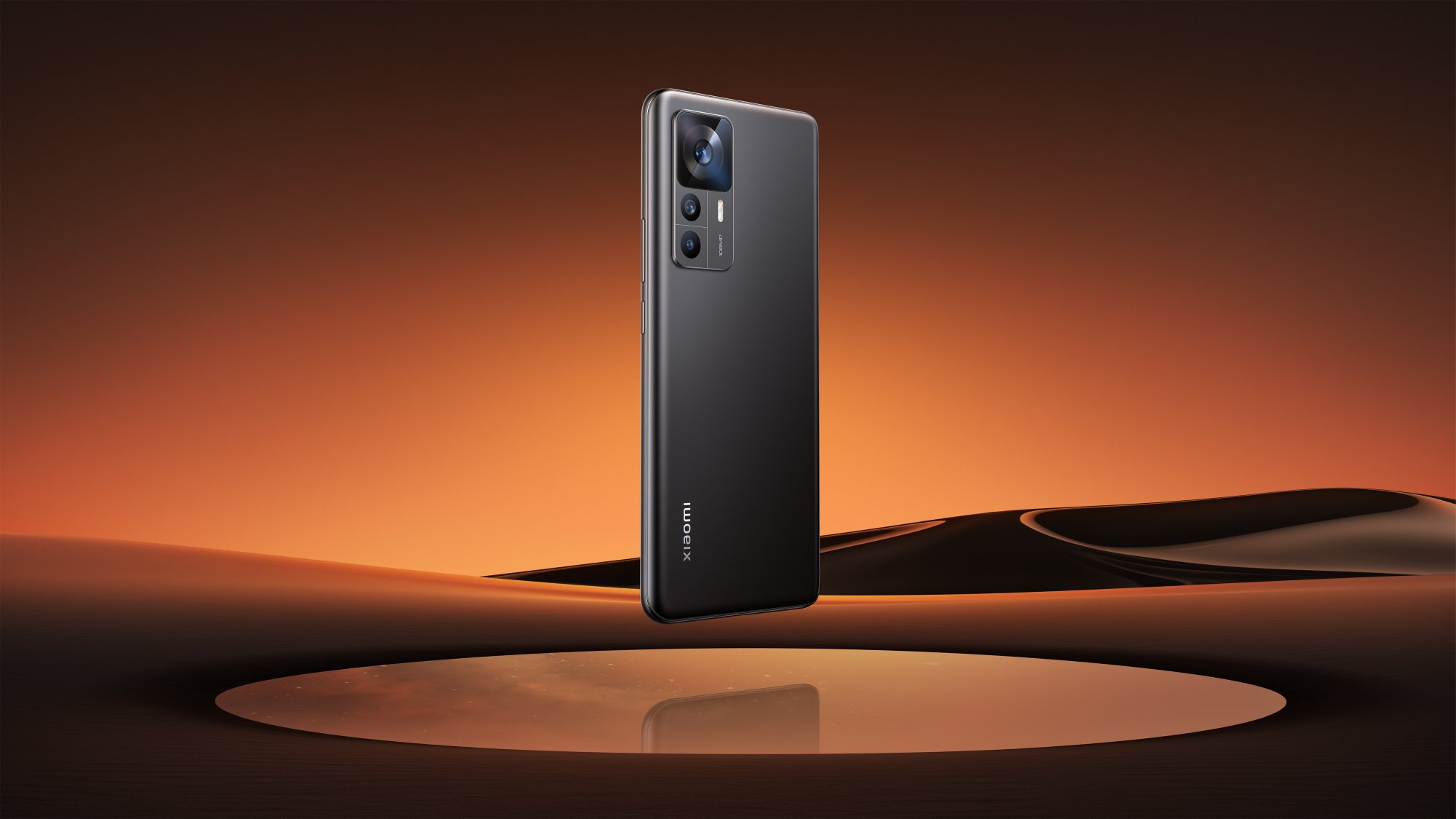 The color options on the Xiaomi 12T also remain unchanged, which are black, silver and blue. The MIUI 13 operating system is used, based on Android 12.
The price is more expensive
Previously known as a more affordable flagship device, the Xiaomi 12T series seems to have surpassed that level. This is because Xiaomi announced the official price of the Xiaomi 12T in Europe starting from EUR749 for the 8GB RAM variant and 128GB storage. While the Xiaomi 12T model starts from EUR599 for 8GB RAM and 128GB storage.
This price is higher when compared to the Xiaomi 11T series when it was launched a year ago, which is from EUR649 for the Pro version and from EUR499 for the non-Pro version. With an increase of EUR100 (~RM461) for each modeL.